Choose Feonic Whispering Window® to get heard through the noise.
Promote products in your retail window display, attracting attention with sound effects and music. Gain up to a 40% increase in sales. Ideal for new season promotions.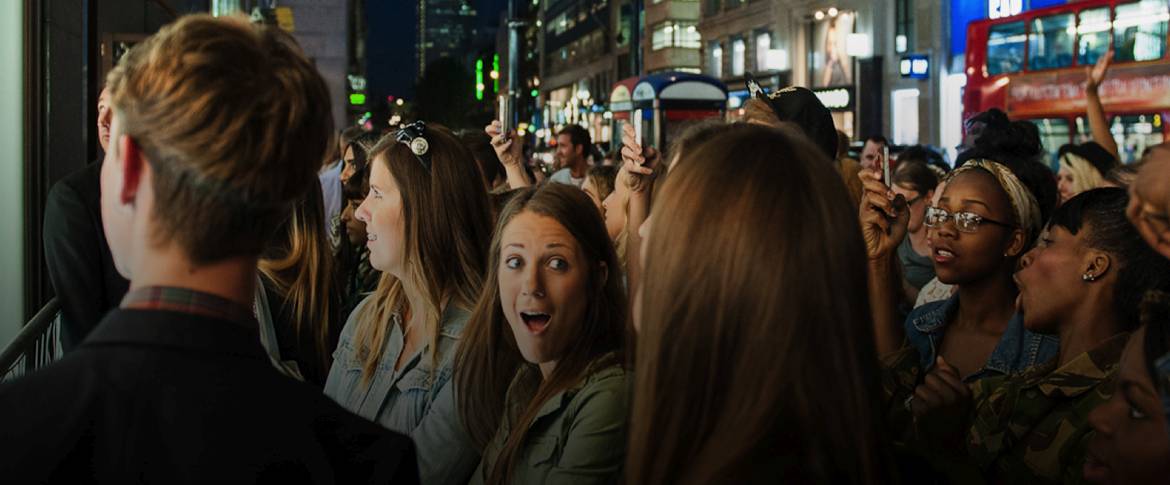 Unique Store Window Displays: use sound to enhance the best ideas from your creative people. Use music, speech messages and sound effects to bring your window dresser's ideas to life. Create sophisticated interactive window displays with audio attracting attention.
Feonic Whispering Window® is ideal for effective Out of Home Advertising (OOH). With the coming promotional season around the corner, use the vital edge in capturing attention: sound.
Communicate with consumers and promote products, brands or services with more punch than a static window display ever could. Use sound direct from digital signage, even when it is behind a window. The best interactive display ideas deserve to attract the attention of as many people as possible: sound will give you that edge. Don't let your potential customers walk by.
Interactive Advertising: top advertising agencies use our technology to develop creative outdoor advertising. Including:
Interactive Display Ads - press a button to make a choice or make use of a touch screen. The system displays appropriate content with localised audio feedback.
Digital Signage Solutions - out of home advertising or public information panels like timetables. Sound can enhance communication.
Animatronics - window displays or art installations can add movement - now add sound too.
Augmented Reality. Feonic worked with partners to provide an interactive augmented reality experience. This to promote Samsung TVs in a London store (PDF). Using gesture control with a range of augmented reality and AV technologies. Bring retail window displays to life.
"Peel and stick - simple to install!"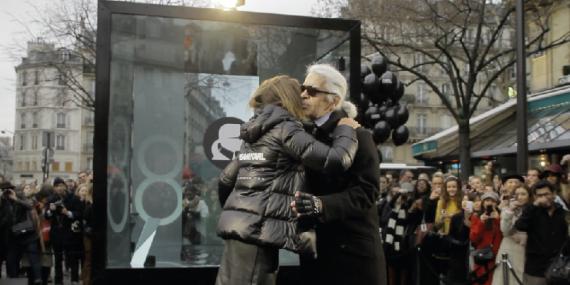 Peel and Stick installation in minutes on glass. Mount with 4 screws on other surfaces. Ideal for outdoor promotions and events.
Easy Installation, Re-Positioning and Removal
Traditional loudspeakers need expensive installation for unattractive and vulnerable outdoor speakers. With all the problems of drilling through walls, wiring etc. Instead, use Feonic Vibration Speaker technology to turn both sides of a window, or other resonant surface, into a giant speaker. Use ordinary audio sources and amplifiers or we can supply suitable equipment. Mount using a sticky pad. Peel and Stick. Install in minutes. Easy removal.
Outdoor Advertising Association Statement - (now OutSmart)
"The use of audio in innovative out of home advertising has been limited by the inability of conventional loudspeaker technology to meet the stringent environmental demands of both the quality and control of sound. Whispering Window® uses Feonic technology to deliver subtle, effective and controlled sound. Ideal when used in outdoor advertising or as part of a retail display campaign. Feonic have the ability to convert all sorts of smooth, hard surfaces, as well as windows, into loudspeakers. This represents a paradigm shift for the outdoor and in-store media industry."
Alan James CEO Outdoor Advertising Association. The UK based Outdoor Media Centre is now branded as Outsmart.
Proven Track Record of Increasing Sales and Brand Promotion
Proven results from Independent research carried out by Retail Marketing Services Ltd. Using Multi Track Camera technology the results show clear advantages when using Whispering Window®. Increasing shopper interactors by 56%, glancers by 58% and stop and lookers by 49%. Test located in the windows of Peter Jones department store at Sloan Square, London, UK.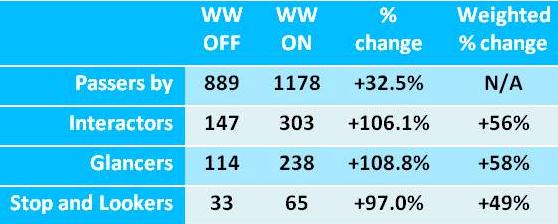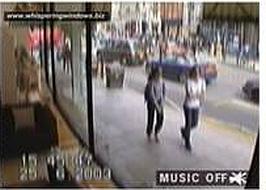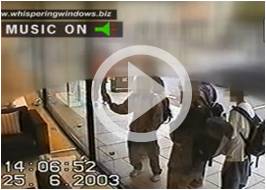 Tracking camera view showing impact of audio on customer interaction. Resulting in increased sales. Video from Peter Jones, London.
"The retail sector has been looking for a way that allows people to hear as well as see products. Whispering Windows is what we've all been waiting for".
After installing Whispering Windows, the number of people who stopped to view our window displays increased by nearly 50 percent*. This during an afternoon of testing. Of course the acid test of any retail display innovation is increased sales. We were very pleased that sales of our featured audio and television merchandise increased significantly.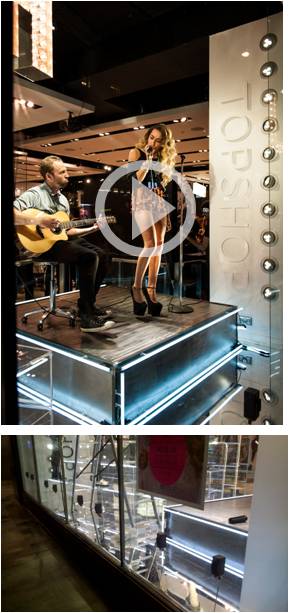 Play the video and watch a world first. Live gig in a store window without expensive outside PA equipment