As a Sound Artist you want people to focus on your message, concepts and ideas. A loudspeaker mounted on a wall with wires or a distracting dirty grille? Instead team with Feonic so people focus on your artwork.
Trailer of the Weather Experience, Pommern - 100 days under sail
24 F1PRO Feonic Invisible Speakers mounted around the interior of the ship. Supported by 4 subwoofers.
From Kimmo Karjunen with Sound Designer Tuomas Fränti. On Vimeo.
Our Invisible Speakers are perfect to audio enhance your artwork, museum display case or even an entire exhibition space as in the Pommern museum ship in Åland, Finland above. No echoes or "too loud" hotspots. Robust enough for outside in hostile environments.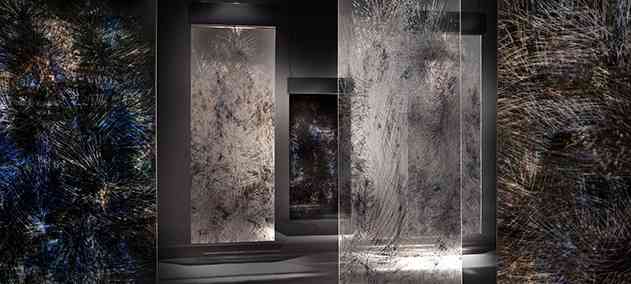 LOUDSPEAKERS SHOUT THEIR PRESENCE:
let your art installation do the talking
Picture Frame Speakers - Turn your favourite artwork into a speaker
Take a look at this sound art installation project by
Adriana Paice
.
An alternative approach to traditional loudspeakers is to convert an artwork into a speaker. This technique ensures the sound is generated directly from the artwork itself. Creating an immersive experience that is effectively wireless.
Surface Speakers
The key is to turn a panel into a resonance speaker. Think of a guitar or violin; tiny vibrations from the strings are amplified by the wooden surface.
Both sides of the material emit the sound signal. Install inside an artwork or museum display case. Mount inside a musical instrument like a guitar, piano or cello for a virtuoso performance using the actual instrument surface for a more realistic audio experience.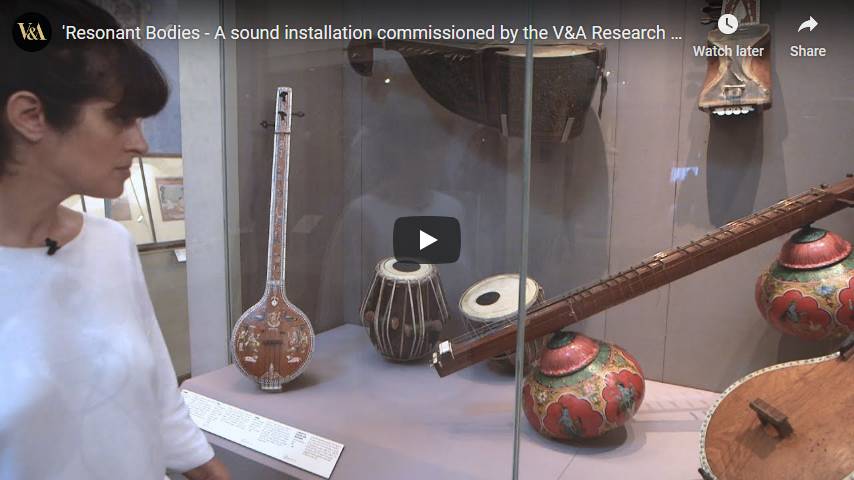 For more delicate instruments, mount the surface speaker inside the museum display case, on the glass itself. Using our super sticky pads, either inside or outside the case and potentially hidden by a graphic. The glass will make an excellent surface speaker.
Finally, your audience can hear that rare or ancient instrument. And no dirty headphones or handsets. The sound needn't be too loud, only those close to the glass will hear. Creating a shared experience for small groups.
With sound, you can help reduce the perception of a glass barrier between the viewer and the artwork or exhibit.
Robust, Reliable, Weatherproof, Vandalproof.
Easy to Install, Remove and Re-Position
Inexpensive installation: for surfaces such as drywall (plasterboard), metal, wood, grp etc. simply screw mount to the surface. Both sides of that panel become the speaker. There is nothing to see. Wireless as wires are behind panels and Bluetooth options too. For exterior artworks there is nothing visible to vandalise.
The drives are robust and weatherproof as standard, but can be waterproof too. The transducer can be safe and dry inside an object or case or behind a window. Drives are often used on decks in gardens, subject to extremes of damp, humidity, heat, cold and even work when covered in snow.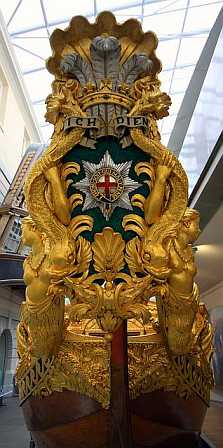 "I'm a big fan of Feonic and have used them many times to great effect.

In this case the devices allowed us to invisibly transform a 10 meter long wooden walkway into a multichannel speaker array.
The sound emanates from the entire surface of the structure. Listeners are able to associate sound with the exhibit directly and intuitively.

Loudspeakers inevitably say to the listener 'I am a loudspeaker', we want the sound to speak for itself".
Massive Power : Micro Vibration : Zero Cracking of Surfaces
Our Invisible Speaker technology uses extremely powerful micro-vibrations. Up to 300 times smaller in amplitude than other less optimal invisible speaker solutions. This ensures the surfaces are not damaged or cracked in any way.
Let your artwork itself generate an ambient, immersive sound unlike anything you have heard. Great for setting mood or tone in a sound art exhibition space. And yet powerful enough to turn a 200 year old solid oak floor into a giant speaker.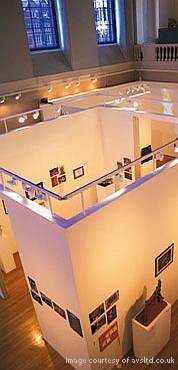 Shire Hall Art Gallery Sound Installation System
Shire Hall in the UK dates from 1798, has a grade 2 star listed interior with an enormous concave ceiling. The age and listing meant no audio equipment could be attached to the walls or ceilings.
The trustees required a multi zone audio system for a constantly changing art gallery consisting of 24 zones or groups of high quality audio. With a wireless microphone also required for speeches and public address throughout the entire floor area.
"[Feonic] were sympathetic to the gallery environment and also to the creative and innovative aims of the gallery itself. And, above all, the sound quality is absolutely stunning and well beyond our expectations".
Our surface speakers are easy to test in situ. They can take an audio signal from a music player like an mp3 player, DVD player or from a microphone for live performances. Wireless Bluetooth amplifier options available.
A few examples of Sound Installations
Museum exhibit audio equipment for intimate sound that musn't 'travel' or result in sound pollution. Or giant gallery space multi zonal audio via invisible in wall, under floor or in ceiling speakers.
Buy our Solutions Online if in the UK or Contact Us for other locations
We are a UK company with over 15 years experience designing and developing powerful surface speakers.
Contact us or use the contact details below to learn how you can surprise and delight your audience. Invisibly.