Our DIY invisible speakers are the best solution to hide speakers without major re-working of surfaces. Install using everyday DIY skills and tools. We'll show you an alternative way to install low profile speakers around the home or your commercial premises. Avoid a team of installers and decorators and all the cost, mess and fuss that entails.
Quality immersive stereo surround sound. A great alternative to low profile ceiling speakers.
In wall surround sound speakers for an immersive stereo experience unlike anything you have heard. Create super large in wall speakers; the whole wall, ceiling or picture frame becomes the speaker. No bulky or obtrusive boxes, wires or grilles to clutter up the clean lines of your interior design.
"..the [sound from the] walls, ceiling and floor is amazing - almost magical to say the least".
Feonic technology consists of a small surface transducer mounted onto either side of a surface. The surfaces become the speaker. With the powerful vibrations transmitting sound evenly from both sides of the material. They are easy to install too, either by sticky bonding or screw mounting onto either side of the surface.
With our technology you can avoid the need to rip open large areas of walls with the subsequent messy and expensive redecoration. All the while having no idea how they will sound. Take the stress out of in wall speaker installation.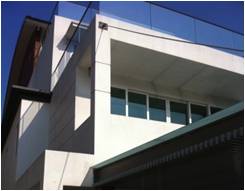 "The multi zone audio system consists of eight surface speakers behind the walls, four in the main hall ceiling and four more for the outdoor porch area. The second floor required four drives above the hall ceiling, two in the master bedroom and in the walk in wardrobe."
Utilising the powerful micro amplitude of our audio transducers you can achieve all your low profile speaker goals of high quality immersive sound but without aesthetic compromise. Works great on wood and many other materials too. Stereo sound even from a single panel.
Stress Free Installation - Part 1
With our transducers both side of the surface emit sound. Think of someone knocking at the door, they generate vibrations outside the building which you hear inside.
If you are happy to hide the transducer in a partially visible location at the bottom of a wall just screw into position. That's it. You can be up and running in minutes. Quicker than you can find contact details for the large team of professionals required for most in wall speaker installations.
And no need to redecorate entire rooms to hide the cut out areas. Time, stress, mess and cost you should factor in and can easily bypass by buying Feonic products.
Avoiding down time may be crucial for commercial premises like restaurants and shops. And no mess means you won't have sanding dust to worry about.
Stress Free Installation - Part 2
Feonic devices use the magnetostrictive properties of smart materials. This results in massive, yet non damaging force; with ultra low amplitude (known as excursion). Think of how much a subwoofer diaphragm moves - visible vibrations with huge excursion. Our devices generate micrometer amplitude vibrations over large areas. The sound signal spreads throughout surfaces to envelope the listener in sound.
The result is low stress on delicate surfaces. Combine with lower installation and re-decorating stress and lower stress on your pocket! See the table below for a comparison or our approach and traditional speakers.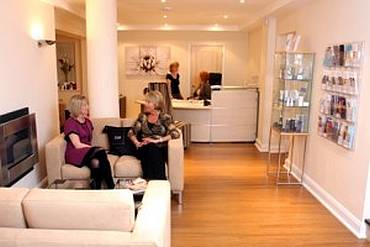 2.1, 5.1 or 7.1 In Wall Surround Sound Speakers that avoid "too loud" hotspots
We've all been in the situation of being placed too near speakers at a party or in a bar or restaurant. Our surface speaker approach immerses people in sound rather than blasting it at them. Free your guests or customers from the audio tyranny of the "too loud" hotspot.
Our drives are in use in many locations and situations including:
Multi room music throughout the home - without a speaker in sight
Immersive surround sound for stores and health care waiting rooms. Avoiding "too loud" stressful hotspots
Marine use in yachts, or use as outdoor speakers. The drives are weatherproof to IP55 and effectively waterproof with careful positioning. So add them to your patio, perhaps under a deck
and even under floor speakers and in ceiling speakers. One customer installed the drives outside a building in a wet, hot and humid environment in Australia
Need some inspiration on the best way to use our wall speaker technology? Just a few of our solutions are highlighted in these invisible audio case studies. Use the contact details below or Contact us for more information on how to hide speakers. And for information on resellers, installers or how to buy direct from us.
Whether you need low profile in wall speakers or invisible in ceiling speakers our online shop has a range of audio transducers that are cost effective due to simpler installation. Low DIY installation costs make all the difference. We'll guide you on how to install in wall speakers so that, unlike other far too complicated solutions, you won't need to hire a team of decorators.*
* - assuming access to the rear of surfaces is available. If access is difficult consider our
hidden speaker
approach.