How to Turn Anything into a Speaker
Pro Audio Invisible Speaker Technology by Feonic
Do you want to know how to turn anything into a speaker? Feonic use a massively powerful magnetostrictive smart material in our invisible speaker drives. Engineered to convert solid resonant surfaces into high quality speakers for the home and for commerce. We don't make toy gadgets for lightweight surfaces like cardboard cereal boxes. But if you want to know how to turn anything into a speaker then we've been leading the field in high power invisible speaker technology for over 15 years.

SOUND | ANYWHERE. One Audio Technology : Endless Sound Opportunities
Explore just some of the solutions our customers have created.
Invisible Speaker Technology for the Home, Hotels, Bars, Clubs and Restaurants
Our surface speaker technology can be used for the primary left and right channel of a home audio system. Particularly where the main goal is invisible speaker design aesthetics. But they are more commonly used as supporting surround sound for 5.1 or 7.1 home cinema systems.
And for enabling sound to be distributed as multi room audio with the added benefit of hiding the wires and speaker boxes. Multi room audio systems may claim to be wireless but unless they are battery powered they need to be plugged in to mains power. So choose our invisible speakers for where the clean lines of interior design and aesthetics matter.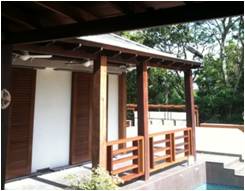 DATUK'S HOUSE: Malaysia
Multi room and outdoor sound from the roof (PDF)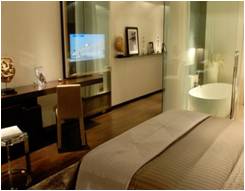 ABU DHABI: Hotel Mirror TV Invisible Sound. Audio in 250 rooms (PDF)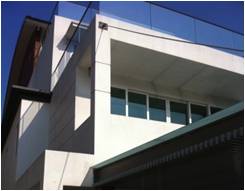 SINGAPORE: Home Audio, Invisible Speakers throughout the home (PDF)
Home Cinema and Multi Zone Sound Systems benefit from having no visible speakers or grilles
Invisible Audio in every room of the house. No bulky boxes or wires on walls or ceilings
An immersive ambient surround sound quality unlike anything that traditional point source speakers can create
---
Sound Artists, Museums, Galleries and Innovative Interactive Advertising Examples
Ambient music, sound effects, public address and targeted messages without "too loud" hotspots. No echoes, no reverberation, no wires, no boxes, no clutter.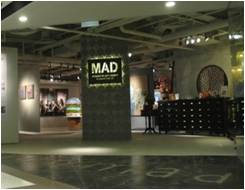 MAD GALLERY: Singapore - Ambient audiovisual soundscape (PDF)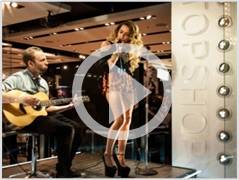 TOPSHOP: London. Delilah Live Gig on Oxford Street
Click image above to watch the video.
Explore Retail Case Studies
Sound Art Installations - turn anything into a speaker. Sound from resonant surfaces - if you can tap it for a pleasing sound we can help
Under Floor, In Wall and In Ceiling Speakers for large open spaces - transform the terrible acoustics of most large open galleries with intimate sound gently broadcast from nearby surfaces. An under floor speaker solution means everyone is 1 to 2 metres from the same sound source. No need to blast sound from horn speakers anymore to ensure those furthest away can hear. No echoes or reverberations. With multi-zone control for targeted audio too.
Pop Up Gigs. Outside broadcast street concerts. Like sophisticated 'busking' but without hassle, expense, security implications and street space issues. No stage to build or outdoor PA equipment to source. And due to the Feedback Free nature of the dispersed sound our approach is vastly easier to sound check.
A world first.
---
PA or calming audio in Hospitals, Health Care Clinics and Clean Rooms. Ideal for commercial kitchens and restaurants
Traditional box speakers, horn speakers and speaker grilles can harbour dirt and germs. And are always difficult to clean. With a Feonic Invisible Speaker there are no boxes, horns or grilles. Just the original smooth, easy to clean surface. Crucial for cleanliness: ideal for clean lines.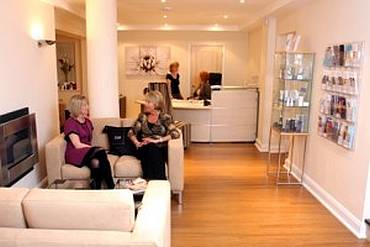 AMBIENT SOUND:
Underfloor Speakers for calming ambient mood music in health care clinics (PDF)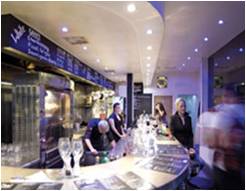 Restaurant Invisible Sound from ceiling speakers Where hygiene and aesthetics are critical. Explore Application Case Studies
Infection Control Speakers: for hospitals and other sensitive areas
Clean Room Speakers: enable steam proof cleaning and sterilisation
Help keep patients relaxed with calming audio from in wall speakers or under floor speakers
Invisible speakers for kitchen and restaurants. People want sound not loudspeakers.
---
Large public spaces like Transport Hubs require intimate sound - banish the aggressive sound of the horn speaker
Loudspeakers and large open internal spaces don't work. Speech intelligibility is ruined by echoes and reverberations. Our surface speaker technology can fix that.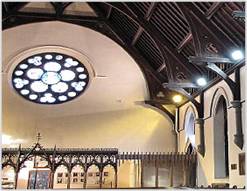 CHRISTCHURCH: Edinburgh
PA from the timber church roof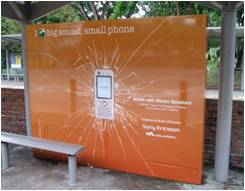 SINGAPORE: Digital Signage with Feonic windows in bus stands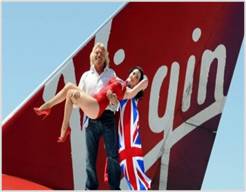 Virgin Atlantic: London. PA + Digital Signage in Transport Hubs. Explore Digital Signage Case Studies
Public Announcement (PA) Audio: vandal proof, secure, invisible. Ideal for everything from toilets to bus shelters
Sound Reinforcement: increased audio with invisible PA using walls, floors or ceilings
Public Address Speech Intelligibility: PA System Speakers you can actually understand!
Way Point Information: remote environment audio support/information - impervious to frost, snow, ice or rain
Digital Signage Speakers: a tamper proof and weather proof solution for Interactive Advertising
Zero Contact Communication: enable 2 way communication through bullet/bomb proof glass
---
Hidden Speakers in the Marine and Outdoor Environments
Our robust solid state smart material technology is equally at home outside and inside. Impervious to dust and dirt. Waterproof to IP55 (can be pressure washed on a deck but not immersed). Passes rigorous Japanese salt water tests. And can be fully waterproof where the drive is installed on the opposite side to the wet area. Ideal for a wet room or a sauna with the drive outside resulting in sound inside.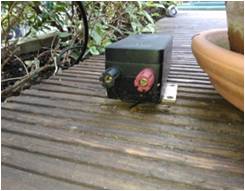 OUTDOOR DECKING: convert a deck surface into a speaker (PDF)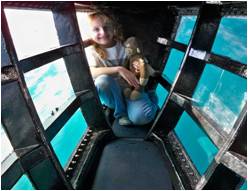 MARINE HULLS: Underwater Speakers - convert metal, grp, wood, glass into a speaker (PDF)
Marine Speakers: negating the need for leak prone holes in boats - turn surfaces including wood, metal and grp into speakers
Underwater Speakers: turn a boats hull into a speaker to enable communication with scuba divers/snorkelers
Wet rooms / Saunas: resistant to high temperature and humidity
Theme Park Rides: Driving the structures
Outdoor Deck Speakers for garden and patios, at home or for bars and restaurants. Pleasing sound levels for all without "too loud" music hotspots. Equally suitable for wooden decks or composite decking materials.
---
Turn Surfaces into Speakers for business communication or Sound Masking for office and boardroom privacy
Some things are better kept private. Invisible speakers aren't just for music or audio messages. We can mask sound to prevent eavesdropping or broadcast messages ultrasonically so no one can hear.

Ultrasonic Data Delivery: to transmit detailed content to smart phones
Eavesdropping Security: sound masking walls powered by Feonic become acoustically opaque
Counter Espionage Security: Prevents Laser listening espionage. Sound masking for windows
Portable/Embedded solutions: Presenter Pro, the Portable PA that fits in a bag or briefcase
---
The basic solutions - all our audio installations fall into one of these broad categories
---

"We saw a sales increase of over 40% in the first week"
"Delilah's pop up gig at TOPSHOP - a world first"
"I can't get over how many people stop outside the store"
"Peel and stick - it's really that simple to install!"
"You have no idea where the sound is coming from"
Turn anything into a speaker not just cereal boxes or other lightweight surfaces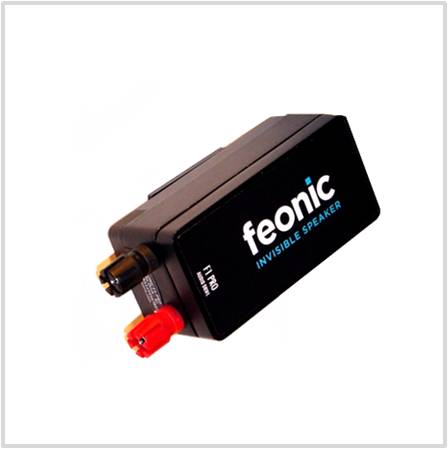 ---
There are many more current and valuable applications for our highly developed vibration speaker product range. Enabling sound to be delivered where traditional speakers fail or are impractical.
Can we turn anything into a speaker?
Put us to the test - Contact us.
TOPSHOP: London
Delilah Live Gig on Oxford Street