You may wish to conceal speakers for many reasons, either aesthetic or practical. All that effort to create a luxurious interior design that can't be spoiled with wires, boxes or grilles? Perhaps surfaces can't be tampered with in an old listed building? Or you just hate those big bulky boxes.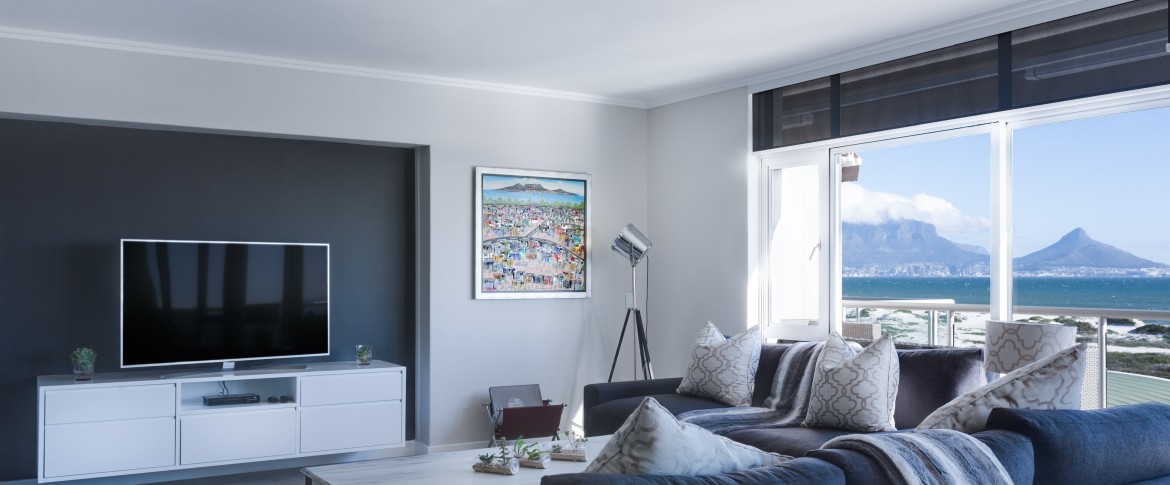 Sleek design brooks no compromises, so choose Feonic Hidden Speakers to surprise and delight.
The perfect solution around the home and also for commercial premises such as the boardroom, shops, bars and restaurants. Ideal for home cinema surround sound; around the entire home for multi-zone sound. Outdoors too: hide the speakers under decks.
Frequently used in galleries and museums. Providing multi-zone sound from underneath the floor of a gallery, or sound enabling display cases or the artworks themselves. And countless other environments.
You've ruled out a traditional loudspeaker box. You've watched in wall speaker installation videos and, like us, you've shuddered at the disruption, mess and expense. Can you remove them if you move premises? And what if the sound quality disappoints? Imagine something simpler to install and that sounds great.
Smart Materials Transform Surfaces into Speakers
We use extreme power smart material vibration speaker technology. Both sides of the entire wall, ceiling or floor panel emit sound. So no need to position our little black boxes in line of sight.
Tuck them away near edges or corners where they are invisible. Mount with ease on the reverse of panels, or behind picture frames, or even inside furniture. Wired or Bluetooth Wireless options.

Install in minutes: on drywall, wooden surfaces, metal, glass, acrylic, plastic etc. No wires, boxes or grilles.
Test, move and remove as required. Just mount with 4 screws on most surfaces. Use our super sticky and removable pads for glass or acrylic surfaces.
KEY ADVANTAGE: no cutting into walls as you would for most invisible speaker solutions. No worries about the surface finish. No need to match paint or redecorate the entire room. And, you won't have to wait until it is too late to hear if you like the sound.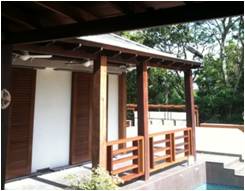 "The sound quality we achieved was nothing short of amazing. The Feonic concealed speakers sound enabled the entire wooden beam. The vibrations flowed through the entire structure to emit sound over the entire patio and swimming pool area"
Hidden versus Invisible : Easy and Low Cost Installation and Removal
Hidden speakers are a variation of our in wall speakers and invisible speaker solutions. These solutions involve access to interior wall panels. Perfect for new builds or renovations.
With other invisible speaker solutions you need to cut holes in interior walls, skim plaster on top, sand down drywall and paint walls; not tasks to be taken on lightly. With our approach you will be listening to your music or movies within minutes.
Ambient Immersive Atmospheric Surround Sound
The entire panel emits an immersive high quality surround sound. Avoids "too loud" hotspots. All listeners enjoy a great sound experience; ideal for ambient sound to help build mood or atmosphere.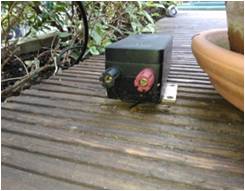 Hidden Wall Speaker or Hidden Ceiling Speaker?
Whether you need a hidden wall speaker or hidden ceiling speaker our range of surface speakers are easy to install and great value for money. Particularly when you consider installation costs.
---
Why is our solution the best hidden speaker you can buy?
Our surface speakers are:
Compact - about the same footprint as a smartphone and a few inches high
Portable - for temporary events they are easy to remove (even from glass)
Plug and Play - work with normal amplifiers and sound sources: mp3 players, TVs, home cinema etc.
All Weather - great outdoor speakers for decks, they even work under snow
Install in minutes - no expensive trade skills required. Ideal replacement for ceiling speakers
High Power - not gadgets for cereal boxes
---
Here are some invisible audio case studies showing just some of our solutions. If you look at the images closely you may spot the drives, but they are hard or impossible to see. To learn more, contact us or use the contact details below and we'll talk you through your hidden speaker options.