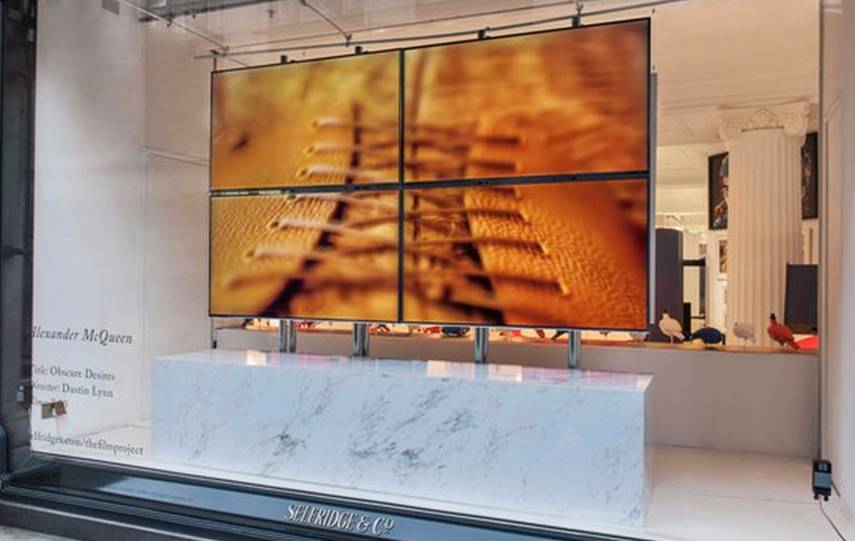 Storefront Digital Signage now with Audio: for powerful audio visual retail design. Feonic Whispering Window has the power to transform storefront windows and advertising display screens into speakers. Attract attention to your digital window display like nothing else can.

We provide audio solutions for interactive window displays in high street stores through to interactive bus shelter advertising and in store kiosks. The sound needn't be loud or distracting: attracting attention is often enough.
"Whispering Window® is precisely what we have been waiting for"
Kevin Scully, Visual Merchandising Manager, Peter Jones, London


Creative Digital Signage Design Ideas: Feonic work with the best creative advertising agencies in London, the UK and around the world. Delivering a new benchmark in audio support to Visual Merchandising.
Deliver music, effects and communicate messages in the most unexpected way. Without obvious loudspeakers.
Complete audio and interactive solutions, which include media playback, gesture or touch control and through glass microwave sensing.

Composition: Award winning musicians, sound designers and sound artists use Feonic Invsisible Speaker technology for innovative promotions and sound art installations. Artworks for The Welcome Trust, Great Ormond Street Hospital and the Mittal family.
Animatronics: Create movement within your store front window display. Programme sequenced events and interactions: robotic humans or animals and other moving elements. Innovate to attract the attention of passers by.
Sound effects, music and direct spoken messages bring window displays to life. And crucially, the audio component alone can result in up to a "40% increase in sales of promoted items."
Source: Peter Jones Department Store: London