Soundbug2 - Sold Out - but don't leave just yet
Scroll down a little to see the nearest products we have to Soundbug2: our new Bluetooth Wireless Surface Speakers and Presenter Pro.
Presenter Pro is a wired product which will turn a table into a speaker for presentations and many other surface speaker solutions. Or consider our wireless portable speaker kit. Using Bluetooth and a simple to install peel and stick approach. Ideal for educational experiments, digital signage, information points, retail POS and more.
If you would like to apply to be on our priority waiting list, ready for the next Soundbug2 delivery, please email us.
Many thanks, The Soundbug team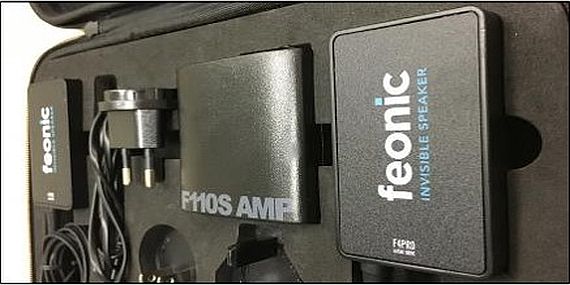 While you are here why not learn more about our wide range of audio technologies. Learn how to turn anything into a speaker. Or to for more details of our other sound transducers see our full range of Invisible Speaker Transducers. To buy our products email Feonic to buy direct or we'll find an appropriate reseller near you. The vibration speaker technology page has a summary of our range of products from gadgets through to solutions for commercial and industry audio problems.
Presenter Pro (Stereo) - Turn a Table into a Speaker
Designed initially for the busy executive on the road, our portable travel speaker solution uses wires for more power and to reduce the risk of flat batteries at the wrong time. Simply plug into mains power for the supplied miniture amplifier then place the Presenter Pro Stereo Vibration Speakers in the middle of the boardroom or conference room table. Plug into a portable player and give your audio visual presentation the sound you need to impress.
But today we find our customers use the Presenter Pro kit for many different audio solutions:
Professional presentation aid. Driving desks and furniture
Small home audio installations
Digital Signage, Kiosks and Retail POS
Walls, paintings, baths and mirrors
Outdoor - walkways & nature trails
Permanent Installation to Create an Invisible Wireless Speaker
For a more permanent, and effectively wireless speaker solution, the Presenter Pro can be mounted underneath a table with our mounting kit. As the extremely high power vibrations turn both sides of the table into a speaker you won't have any clutter from visible wires. A great talking point for the start of any meeting. Break the ice as you ask your visitors to find the source of the great quality audio. They won't believe your entire table surface has been turned into a stereo speaker.
Portable Vibration Speaker Kit Details
Portable vibration speaker stereo dual drive F4PRO solution for office and boardroom presentations without the need for bulky PA speakers
Supplied with F110S amplifier, PSU, cables
International power heads
Mini Headphone plug for maximum flexibility - amplify the sound from your notebook, tablet, mp3 player or mobile phone
Soft pouch for protection and travel speaker portability rather than bulky PA box speakers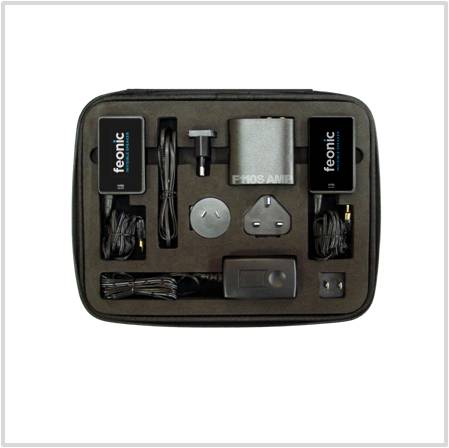 ---
Contact Feonic for more Soundbug information or to buy invisible speakers
Feonic Technology Ltd
Unit 3e Newlands Science Park,
Inglemire Lane,
Hull.
HU6 7TQ
United Kingdom
T: +44 (0)1482 806688
F: +44 (0)1482 806654
General Information - info@feonic.com
Technical inquiries - technical@feonic.com
Investor contact - investors@feonic.com

This website was developed by Parthian Systems. It uses Responsive Web Design techniques. This means it is designed to work on many different sizes of display such as desktop, notebook, tablet and mobile. Fonts, layouts and content change slightly for each device in order to give a great user experience on each device. Found a problem on your device? Please email Feonic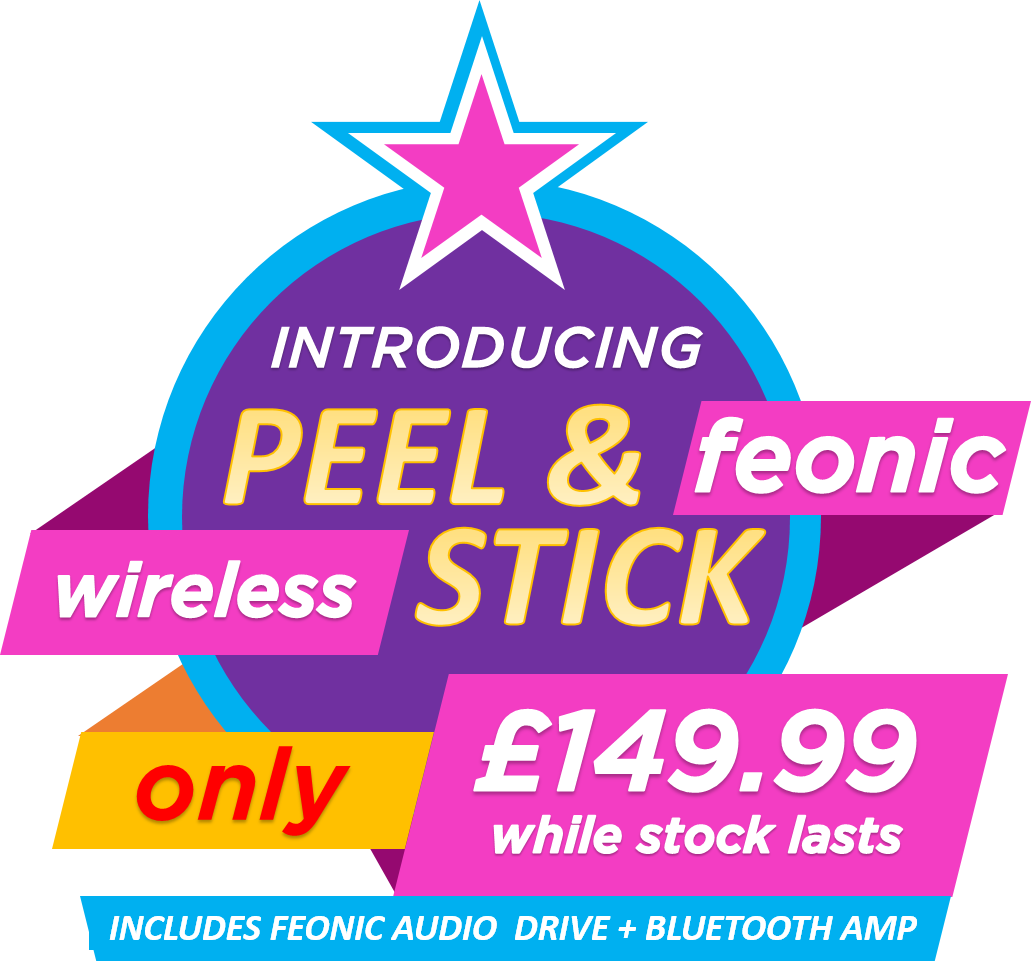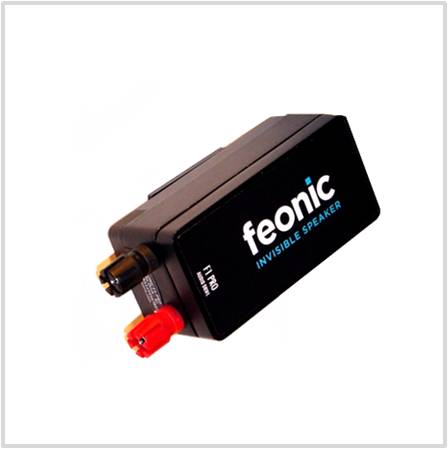 "Delilah's pop up gig at TOPSHOP - a world first"
"Peel and stick - it's really that simple to install!"
"You have no idea where the sound is coming from"
TOPSHOP: London
Delilah Live Gig on Oxford Street